Currently viewing the tag: "drawing"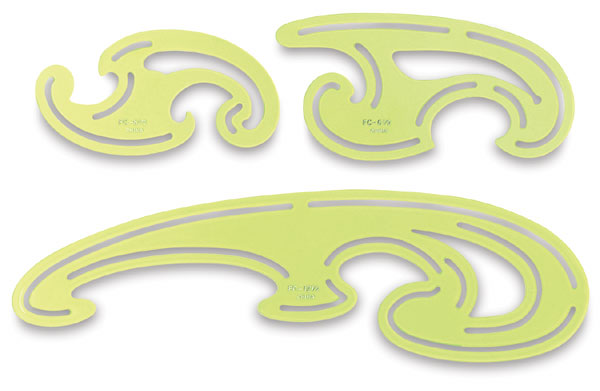 Readers will no doubt be disappointed that this post isn't a racy commentary on Sophie Marceau or some such foreign lovely. But, there's humor to be had. These drawing aids come from (no kidding) Dick Blick art materials. Ever heard a name like that outside of the kind of film you don't want your kids finding?
Silly retailer aside, these can turn back-of-the-napkin sketches into much more polished pieces. Engineers and designers who don't get along with drawing (pretty common thanks to commonplace CAD systems) will appreciate the smooth, easy arcs a French curve can produce, and they can be a real time-saver. Additionally, they're cheap. Dick Blick sells a set of three made by Alvin for $7.10, but your local Staples may be a better bet.
French curves [Dick Blick Art Materials]