Currently viewing the tag: "Ape"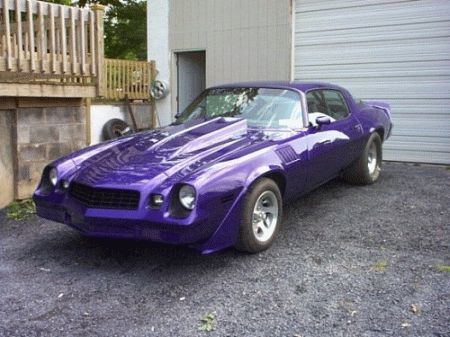 Judging by the main page, Grape Ape Racing was put together by one man. The car above is the fruit of his labors and was the testbed for many of the theories assembled in a series of superb technical articles on the site. He covers almost every aspect of the build in exhausting detail, from the conceptual to the execution stages, from calculations to crankshaft.
Several short-and-sweet articles are the site's gems, covering connecting rods, cooling systems, engine blocks, fuel systems, induction, nitrous, turbocharging, supercharging, torsional dampers, and valvetrains. These are broad enough to show the advantages and disadvantages of various approaches, yet in-depth enough to expose the math and let the readers decide for themselves. Add a detailed blow-by-blow of the Camaro's build, and you have some great no-cost, rainy-day reading.
High-Performance Articles [Grape Ape Racing]